Agenda Day 1
Monday, September 17
7:00 a.m. – 8:00 a.m.
Registration/Continental Breakfast
8:00 a.m. – 8:10 a.m.
Welcome and Announcements
Connie Zeller
8:10 a.m. – 10:30 a.m.
Enrollment Risks and Consequences — Steps in the Enrollment Process, Filing and Effective Date Considerations, Deactivation & More
Dennis Grindle and Gretchin Heckenlively
The Medicare enrollment process is more than completing some boxes on a form or in electronic data fields in the national PECOS database. This session highlights the compliance risks associated with completing the forms, the organizational structure of the provider or supplier, the disclosure requirements initially and ongoing, the impact on billing and cash flow, what resources are available to assist you through the process, the penalties for falsifying information and certification statements being attested to, just to name a few, so you avoid mistakes that can freeze payments for services you've already performed and succeed the first time you file your initial enrollment. Topics covered in this session include:
Timeframes for submission of CMS-855 forms
Reimbursement effective date dependencies for certified providers/suppliers
Effective date of billing privileges for physician/groups/NPPs
10:30 a.m. – 11:00 a.m.
Networking Break with Exhibitors
11:00 a.m. – 12:15 p.m.
I&A/PECOS & NPPES Updates
David Zetter
Master the Identity & Access management system to request surrogacy on behalf of providers. Plus, we'll clarify how Delegated Officials and Authorized Officials take on different meaning in performing enrollment vs. acting as a surrogate.
12:15 p.m. - 12:30 p.m.
Q&A
12:30 p.m. – 1:30 p.m.
Networking Lunch with Exhibitors
1:30 p.m. - 2:30 p.m.
CAQH ProView
CAQH
With direct access to CAQH experts you will learn about the industry's standard and trusted source for self-reported provider data. CAQH ProView continues to be the premier tool for submitting credentialing information and is increasingly being used by health plans to update network directories. You will leave with answers to the most frequently asked questions, including how to prepare for new attestation requirements, as well as how to avoid common errors when completing a CAQH ProView application. The session will conclude with a preview of how CAQH ProView is positioned to reshape the healthcare industry's approach to provider data.
2:30 p.m. - 3:00 p.m.
CAQH Q&A
CAQH
3:00 p.m. – 3:30 p.m.
Networking Break with Exhibitors and PECOS Station
3:30 p.m. – 5:30 p.m.
Provider-Based & §603 of the Bipartisan Budget Act of 2015 – Payment Reductions for Certain Off-Campus Hospital Departments
Dennis Grindle
Planning to relocate hospital outpatient departments? Be careful! With the passage of §603 of the Bipartisan Budget Act of 2015 on November 2, 2015, relocations of hospital outpatient departments from one address to another or the establishment of new off-campus provider-based hospital outpatient departments on or after November 2, 2015 could mean unintended payment reductions to your hospital. This was effective January 1, 2017 and continues through 2018. It's determined by how you complete your Medicare enrollments. Remember, Medicare enrollment forms can impact how a provider/supplier is ultimately paid for its services.
5:30 p.m.
Day 1 Adjourns
**Agenda and Speakers Subject to Change**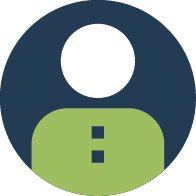 Who should attend?
Enrollment Managers
Credentialing Specialists
Billing Department Managers
Payer Relations Managers
Office Managers
Administrators
More than 3 hours
of dedicated Q&A
Look for the QA icon for opportunities to get your challenges solved with direct access to the top enrollment and credentialing consultants in the country!