Speakers
Brenda Barton, MSN, RN, CCM
Brenda Barton, MSN, RN, CCM: Ms. Barton is team lead RN for Care Coordination at Blessing Hospital. She has been an outpatient care coordinator for six years; the last four she has spent as team lead care coordinator. She has worked as a registered nurse for 12 years. Ms. Barton worked in critical care before transferring to the outpatient setting. She has 30 years of experience in the health care field, the last 12 as a registered nurse. Currently, she oversees the clinical aspects of the program for nursing; which includes: coordinating patient care; triaging incoming referrals; offering guidance and support to the nursing care coordinators; guiding patient and care coordinator education; developing and implementing care plans and assessments; offering input on process improvement, policies, quality improvement, and employee performance. Ms. Barton has a Master of Science in Nursing Administration from Blessing-Rieman College of Nursing is a certified case manager through the Commission for Case Management.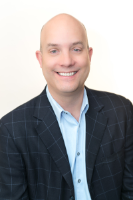 Todd Gottula, BS
Todd , BS, is co-founder, CTO, and president of San Francisco- based care optimization company, Clarify Health. He fundamentally believes that through the deployment of advanced technology and clinical expertise, we can improve the lives of patients and those that care for them. Prior to founding Clarify Health, Gottula was the EVP and CTO at Advent Software, a $3B public company, where he led cutting-edge development efforts from ideation through revenue generation, serving as the critical bridge between business and engineering.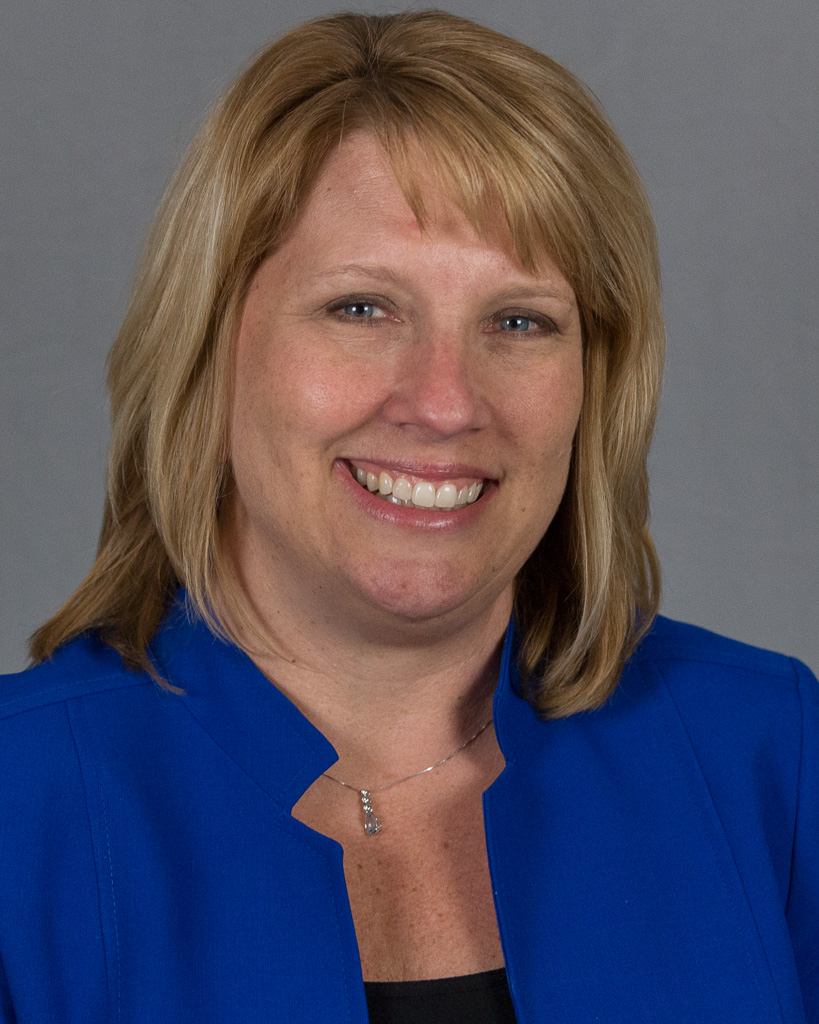 Mary Beth Faucheux, MSN, RN, CCM
Mary Beth Faucheux is the Senior Director of Clinical Services at Signature Medical Group, Inc. a multi-specialty group of 150 physicians in 17 specialties primarily located in St. Louis and Kansas City, Missouri. Signature has 63 orthopedists providing services in all orthopedic sub-specialties including total joint replacement, sports medicine, and pediatrics. Mary Beth is a Certified Case Manager (CCM) with experience in Medicare, Medicaid, and Commercial managed care at a senior leadership level. Previous leadership roles include Case Management, Disease Management, Utilization Management, and Clinical nursing environments. Mary Beth presently oversees clinical operations for Signature's (Awardee Convener) Bundled Payment for Care Improvement program encompassing 2,000 orthopedic physicians and 50,000 clinical episodes throughout 26 states in 60 cities and is the largest voluntary national collaborative orthopedic bundled payment program.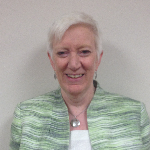 Mary Ellen Gervais, PhD, RN, CCM
President, Hyacinth Health Consulting Inc
Mary Ellen Gervais PhD, RN, CCM, president of Hyacinth Health Consulting Inc. is a registered Nurse with more than 20 years of care management experience. Her PhD in health related science from Virginia Commonwealth University focused on health administration and on the effective and meaningful practice of care management. Throughout her doctoral and masters of Nursing programs she has studied outcomes research and measurements. She has presented nationally and locally on medical management outcomes and has published on outcome-driven care management, data-driven care management. In her position as Conifer Health Solutions' Executive Vice President she oversaw a medical management department of more than 200 nurses with an annual revenue of more than $36 million. The nurses practice a model that is called personal health management that was created by Dr. Gervais and refined over the years. The model focuses on integrated support for the health of populations and individuals across the continuum of need.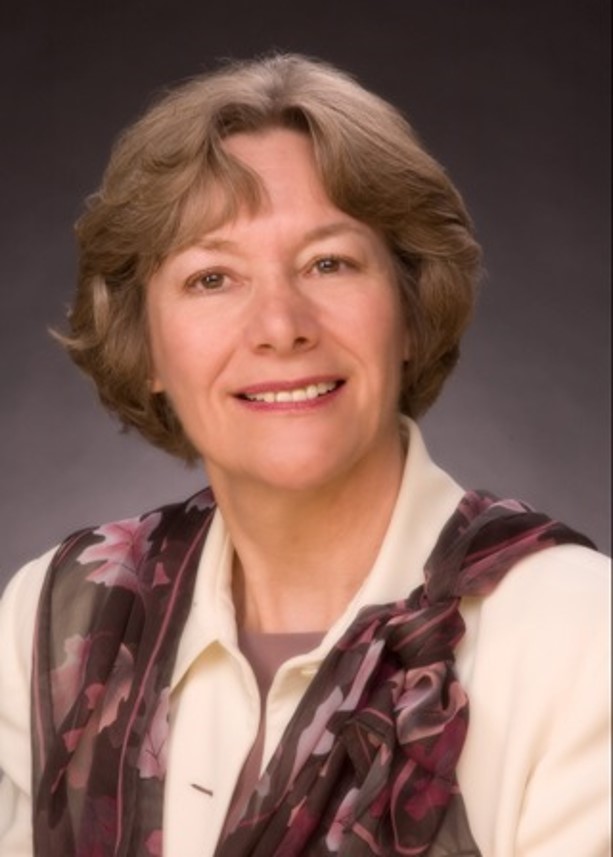 Elaine D. Goehner, PhD, MSN, BSN
Elaine D. Goehner, PhD, MSN, BSN is a nursing professional with diverse administrative, academic, clinical and leadership experience with a passion for patient safety/quality and nursing professional practice. Elaine's professional areas of expertise and interests include: nursing care delivery models care redesign; shared leadership and governance; magnet preparation, accreditation and regulatory compliance; case management and care coordination; research application with evidence based practice; academia and practice partnerships. Elaine is the author of many unpublished documents and papers utilized for local presentations and publications and has devoted many years to academic endeavors and professional training with colleagues from the US and Viet Nam.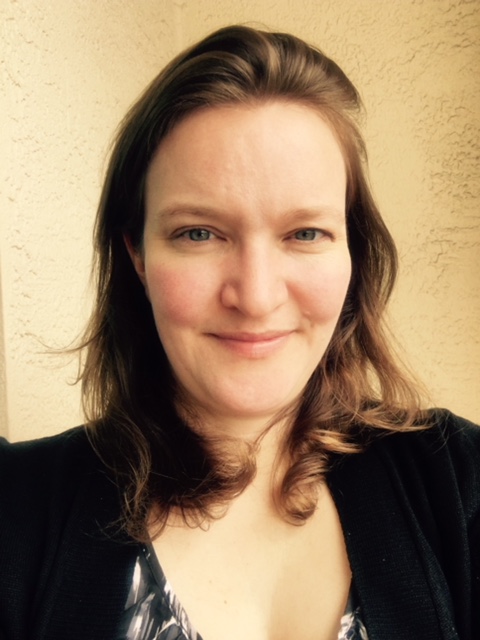 Sarah Jemley, RN, MSN, ACM
Sarah Jemley, RN, MSN, ACM - Care Coordination Program Administrator. Sarah grew up in Seattle, Washington and moved to Vermont in 2014 for a Management position in Care Management at a community hospital with teams in the hospital, emergency department, primary care, and oncology/palliative care. With experience in community health clinic nursing, hospital staff nursing, hospital & community care management, Medicare pilot programs, SNFs, transitional care, and CM Management across multiple settings, Sarah brings a breadth of experience and a core of advocacy to her work which incorporates the expertise of both nursing and social work. Sarah has overseen Care Management teams of Registered Nurses and Social Workers, and has been guiding statewide care coordination efforts in Vermont since January with OneCare Vermont.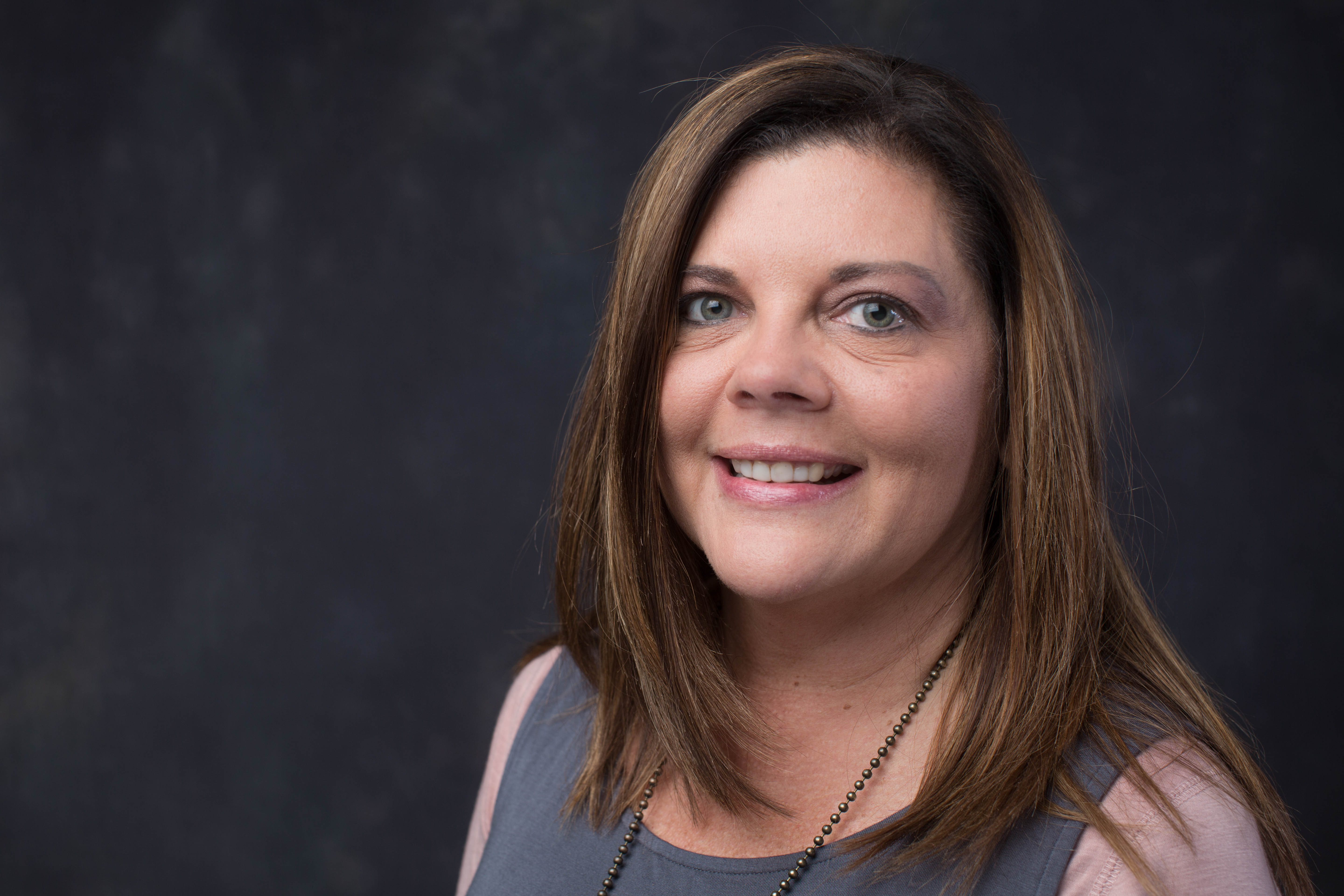 Marie Lawson RN, CCM
Marie Lawson is Manager of Population Health Case Management at BlueCare Tennessee, an independent licensee of the BlueCross BlueShield Association. BlueCare Tennessee is a Statewide Medicaid managed care organization serving 580,000 members across Tennessee.
Lawson is responsible for multiple Population Health programs for BlueCare and CoverKids members, including Care Coordination, High Risk Maternity, First Year of Life and Beyond, Complex Case Management, and Chronic Care Management. She also ensures program compliance with the Division of TennCare Contract Risk Agreement and National Committee for Quality Assurance (NCQA).
Lawson has served in various case management roles, utilization management, and clinical education and training at BlueCross BlueShield of Tennessee during the past 10 years. She is a Registered Nurse with over 24 years of experience and is a Certified Case Manager. Lawson is intensely dedicated to the Medicaid and CoverKids member populations, utilizing a multi-disciplinary model of care and single team/single plan approach with babies and families affected by Neonatal Abstinence Syndrome (NAS).
Anne Llewellyn, RN-BC, MS, BHSA, CCM, CRRN
Anne is a healthcare leader with forty years of experience as a critical care nurse, case manager, patient advocate, educator, digital journalist and cancer patient. Anne is the author of Nurse Advocate a healthcare Blog that provides information to consumers, caregivers and healthcare professionals to improve the delivery of care. Anne has written and lectured nationally and internationally on case management, patient advocacy and care coordination.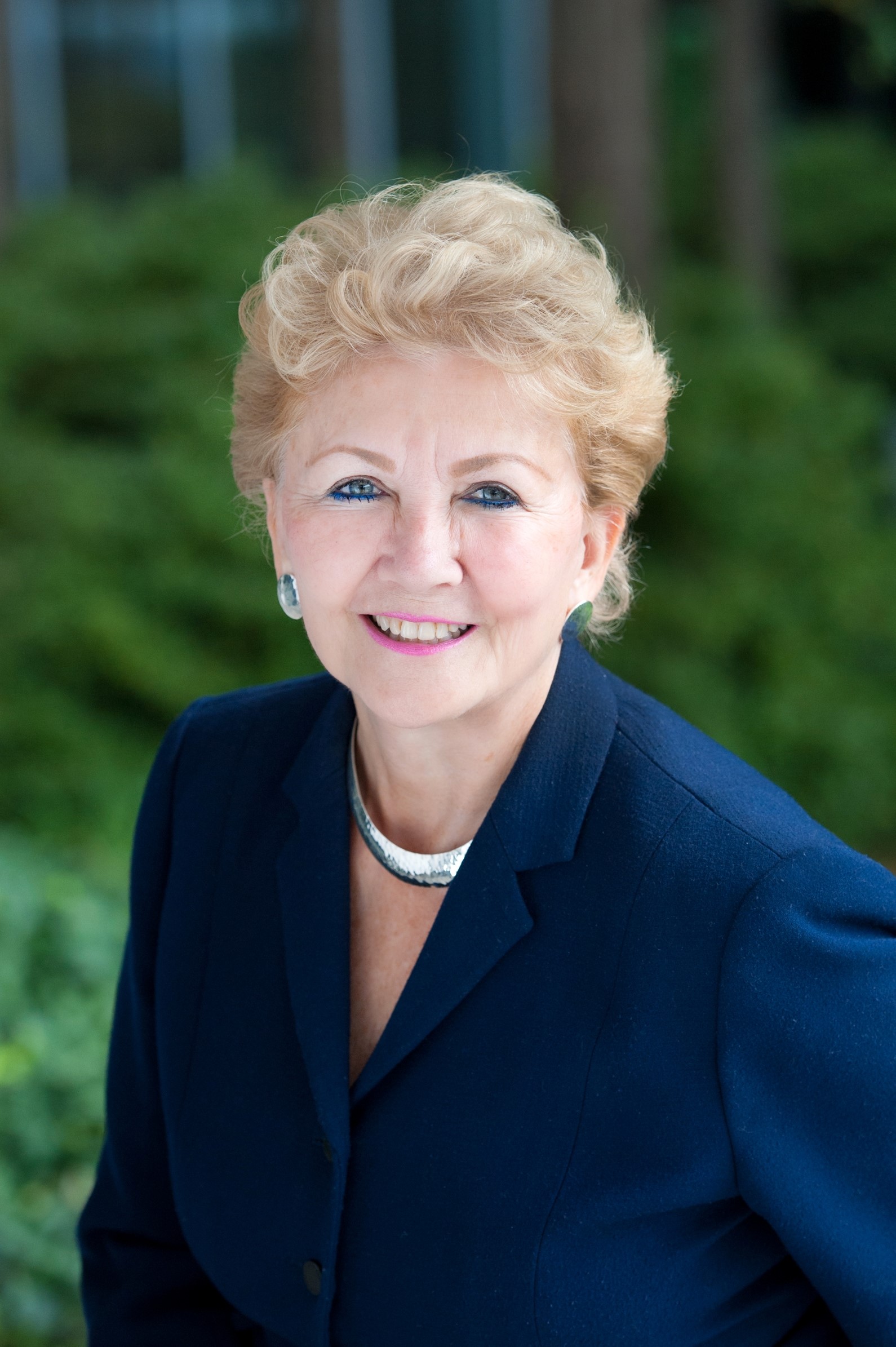 Margaret Leonard
Margaret (Peggy) Leonard, MS, RN-BC, FNP President and CEO of Leonard Luminaries is nationally recognized for her work in Quality, Case Management, Care Coordination, Transitions of Care, Certification and Public Policy. In her recent role as Senior Vice President for a Managed Care Organization in New York State she oversaw the Plan's number one Quality ranking in the state's Medicaid program, the 4.5 Stars rating in their Medicare program and for top ranking in Customer Satisfaction for 14 years in a row. Most recently she has worked with the State Department of Health, Health Plans and Providers as they wrestled with transitioning to Value Based Payments and Contracting.
Peggy Chairs the New York State Board of Nursing, is a Commissioner with ANCC's Commission on Certification. She is President of the Case Management Foundation, Chair of the National Transitions of Care Collaborative (NTOCC) Public Policy Task Force; Founder and Chair Emeritus of CMSA's Public Policy Task Force and a member of the NYS Workforce Workgroup.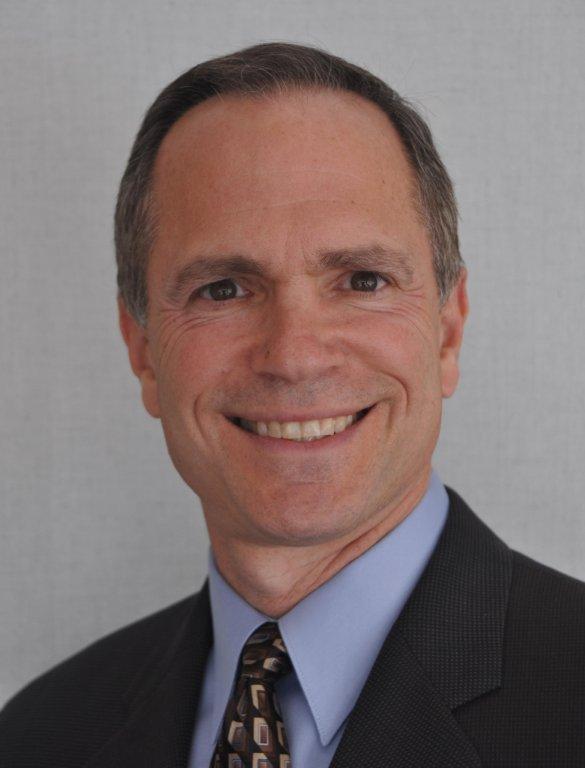 Stewart Levy, RPh, President and Founder HealthWell Solutions
Stewart Levy R.Ph, President and founder of HealthWell Solutions (HWS) a health management company focused on evidenced-based solutions for the prevention, detection, and management of chronic diseases.
Stewart's 28-year healthcare career includes senior level sales and marketing positions in the pharmaceutical industry including Novo Nordisk and Merck focusing on trade accounts. He became the Senior VP of Business Development with Impact Health a national health promotion organization prior to founding HWS. He has published articles with the American Diabetes Association and American Heart Association on the impact of evidence-based wellness programs to support population health of employee populations.
Stewart Levy has a Bachelor of Science Degree in Pharmacy from the University of Wisconsin and is a licensed Pharmacist. He completed a MBA in Marketing, from Farleigh Dickinson University. Stewart has served on the advisory board of health care organizations including the Institute of Health and Productivity Management (IHPM), Building Healthier Chicago, and Food Marketing Institute.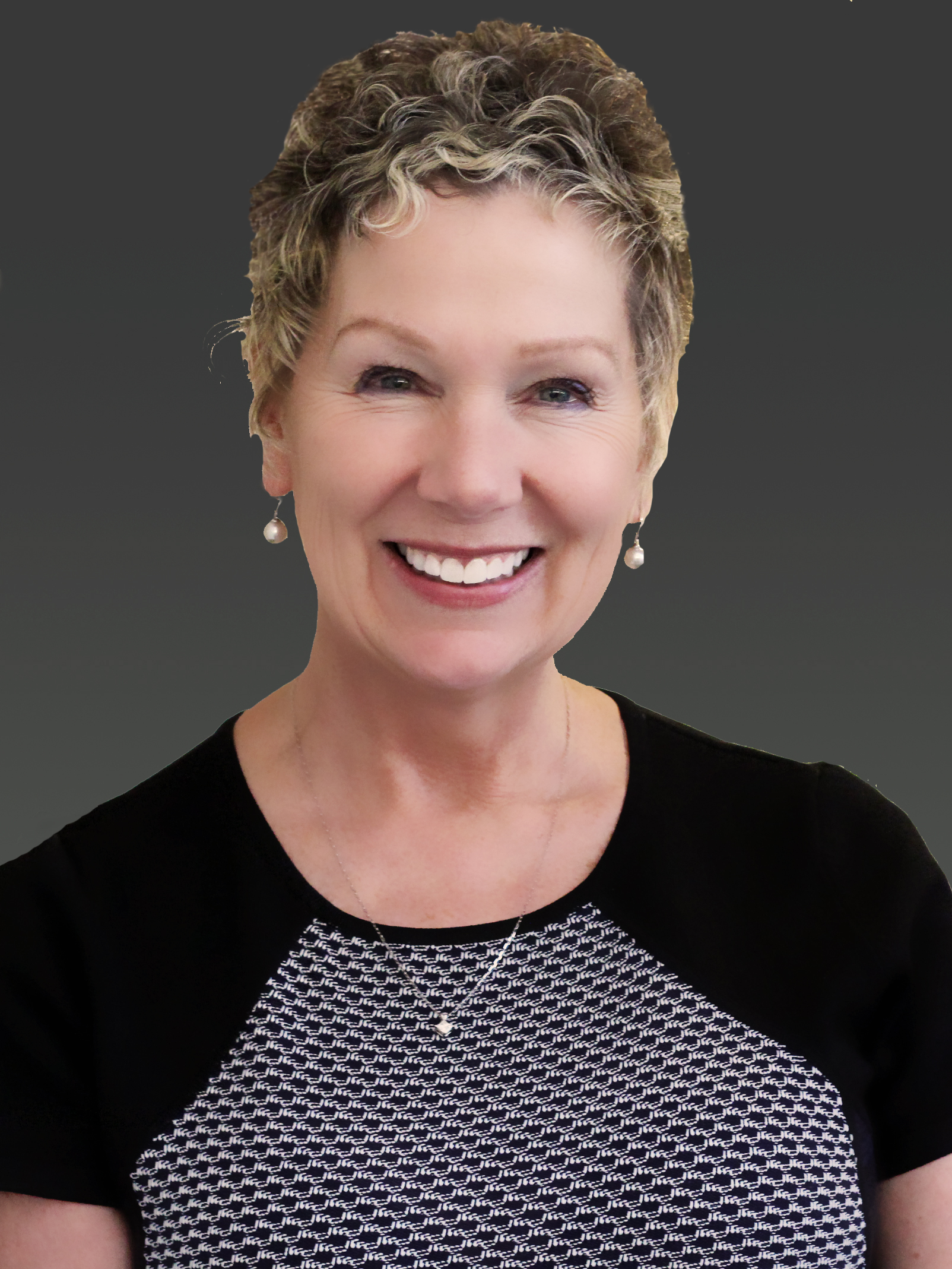 Rebecca Luethy MSN, RN, LNC, CCHP
Becky Luethy has worked in the correctional healthcare field since 1985. A pioneer in one company's grass-roots effort to improve the quality of health care delivery to justice-involved individuals, Ms. Luethy has developed and provided operations leadership, nursing administration, nursing education, continuous quality improvement programming, marketing and business development, and women's services in the nation's prisons and jails. Today, she is the Director of Operations Development for Centurion, LLC. She also works as an Expert Witness in jail health care litigation. Becky received a BSN from Valparaiso University, and an MSN from SUNY-Binghamton.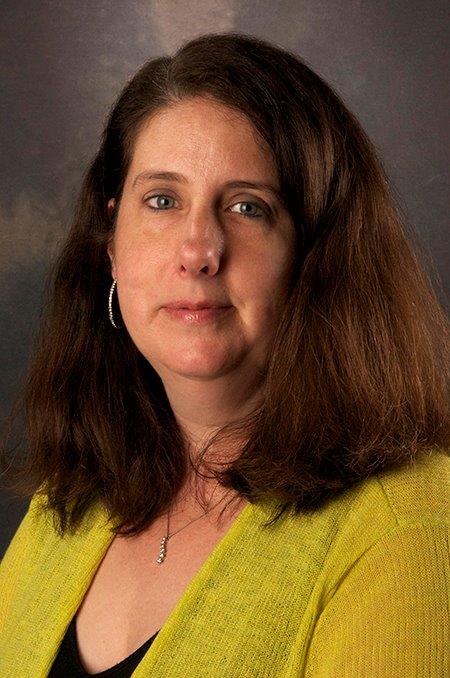 Brooke McCulley LCSW, CCM
Brooke McCulley is the Behavioral Health Clinical Operations Manager at BlueCare Tennessee, an independent licensee of the BlueCross BlueShield Association. BlueCare is a Statewide Medicaid managed care organization serving 580,000 members across Tennessee. McCulley oversees all Medicaid Behavioral Health operations and day-to-day operations of the Memphis office, including hiring and training of all new Population Health staff in Memphis. McCulley is responsible for the development and auditing of workflows for multiple Behavioral Health programs, analyzing program outcomes, developing reports, and coordinating with management of other Behavioral Health programs within BlueCross BlueShield of Tennessee to ensure effective communication and operations. McCulley has over 18 years of healthcare experience. She is a Licensed Social Worker and a Certified Case Manager. She holds a Bachelor of Science in Psychology from the University of Tennessee at Chattanooga and a Master of Science in Social Work from the University of Tennessee at Knoxville.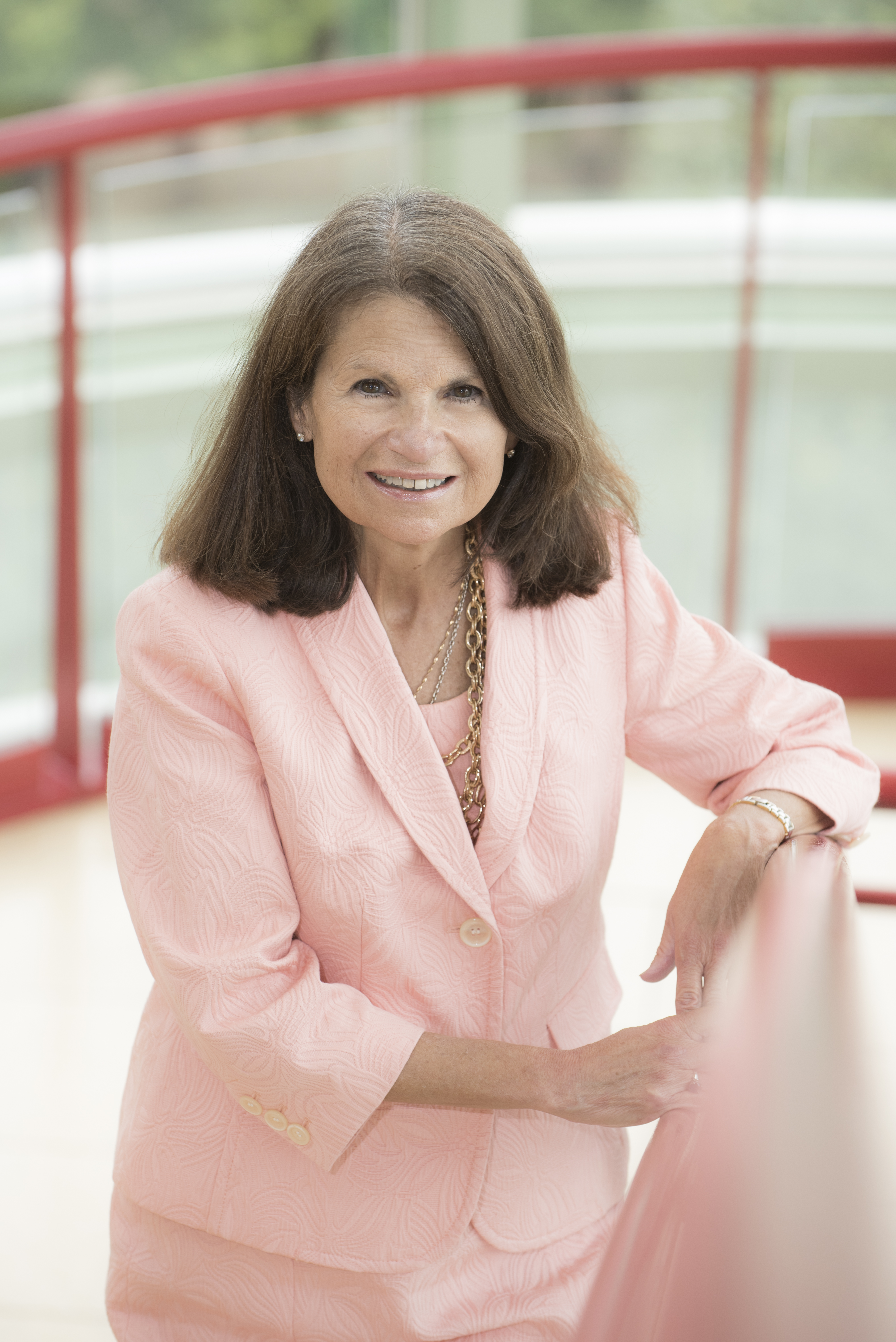 Mary McLaughlin-Davis, DNP, ACNS-BC, NEA-BC, CCM
Mary McLaughlin-Davis, DNP, ACNS-BC, NEA-BC, CCM Dr. Mary McLaughlin Davis became a certified care manager in 1993. She has provided care coordination services for inpatients, outpatients, and health care plans. Dr. McLaughlin Davis as a clinical nurse specialist has worked extensively with patients having chronic disease, notably congestive heart failure and stroke. She is a senior director of care management for the Cleveland Clinic Health System and an adjunct nursing faculty member at Ursuline College. Dr. Davis serves as national president for the Case Management Society of America, and is an active member of their Public Policy Committee. Dr. McLaughlin Davis is the author of a population health guide for case managers. She speaks on care coordination topics both locally and at international conferences.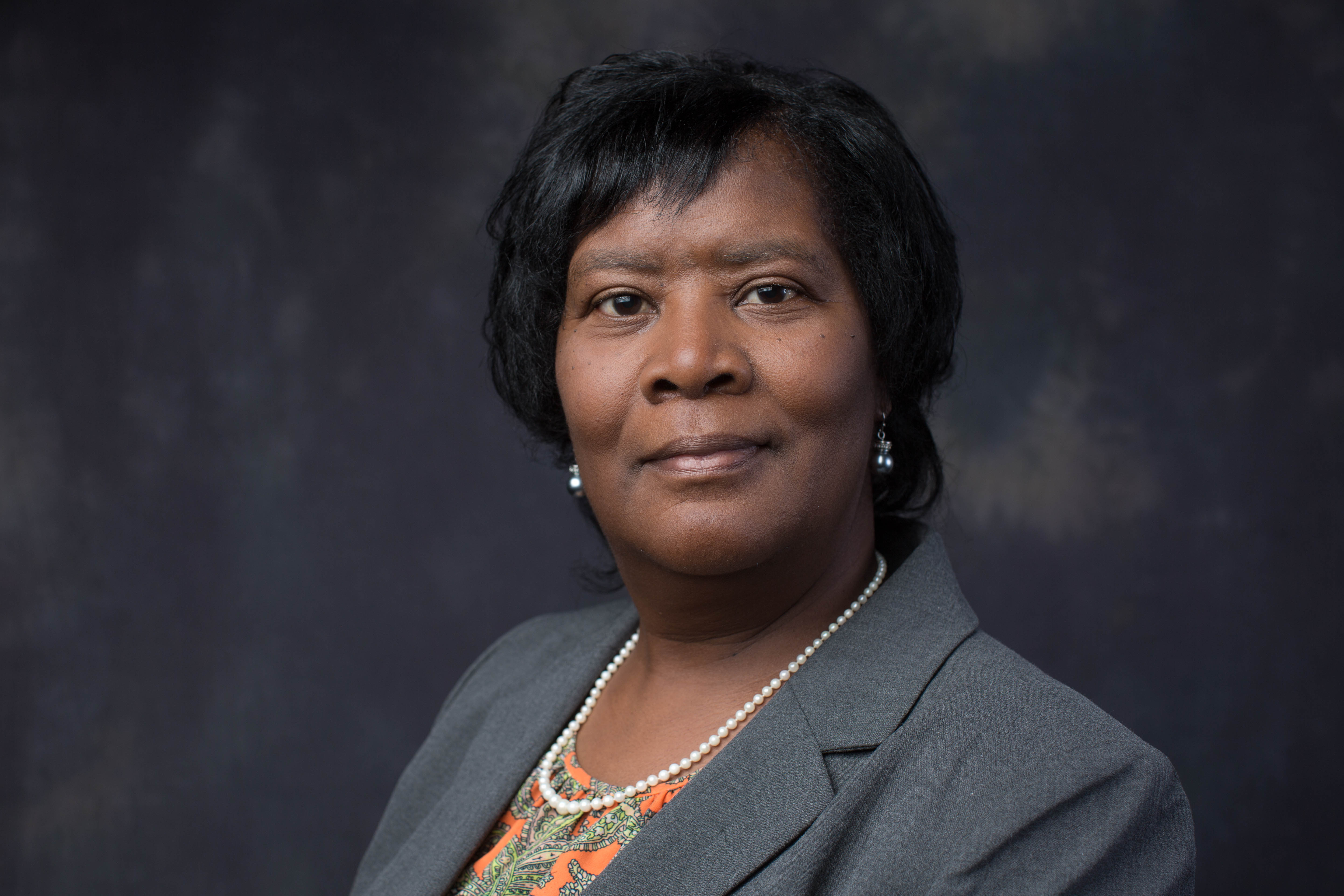 Cheryl Murphy RN, CCM
Cheryl Murphy is Director of Clinical Effectiveness for BlueCare Tennessee, an independent licensee of the BlueCross BlueShield Association. BlueCare is a Statewide Medicaid managed care organization serving 580,000 members across Tennessee. In her role at BlueCare, Murphy is responsible for the development, implementation and oversight of the Population Health Management initiatives and programs that serve the Medicaid population. Murphy has over 25 years of case management experience and is a Certified Case Manager. She has served as president of the local chapter of the Chattanooga Chapter of the Case Management Society of America. Murphy received her Bachelor degree in nursing from North Carolina A&T University and her Master of Science degree in Health Services Administration from the University of St. Francis.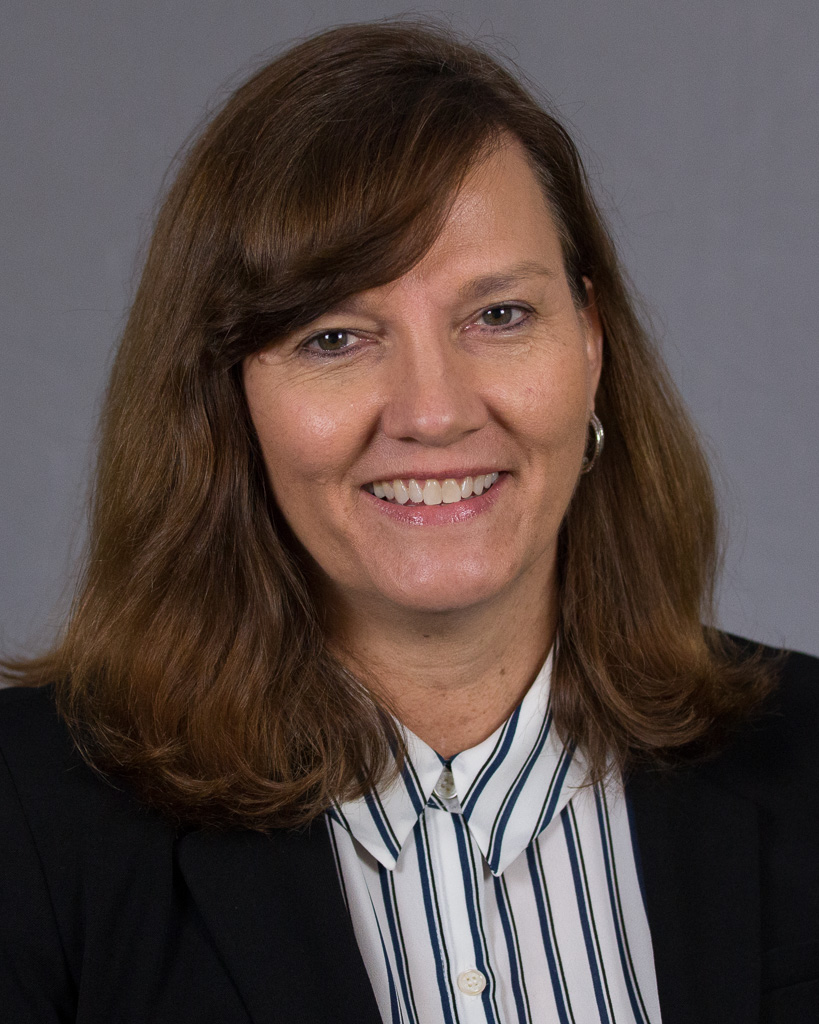 Trish Ochenski
Patricia Ochenski is a Regional Case Manager at Signature Medical Group, Inc., a multidisciplinary physician group based in St. Louis, MO. Signature is a national Awardee Convener for the Bundled Payment for Care Improvement (BPCI) initiative, a national Medicare pilot program. In her role, Patricia supports ten orthopedic practices in four states in the Midwest and South who participate in BPCI. She provides clinical guidance and supervision to case managers while working collaboratively with the entire orthopedic clinical team at practices in those regions. Patricia is a Certified Case Manager (CCM) with experience in Medicare, Workers' Compensation, and commercial managed care.
9/17/16- Speaker, Bone Society of Florida Annual Meeting: Case Management and Comorbidity Strategies in New Payment Models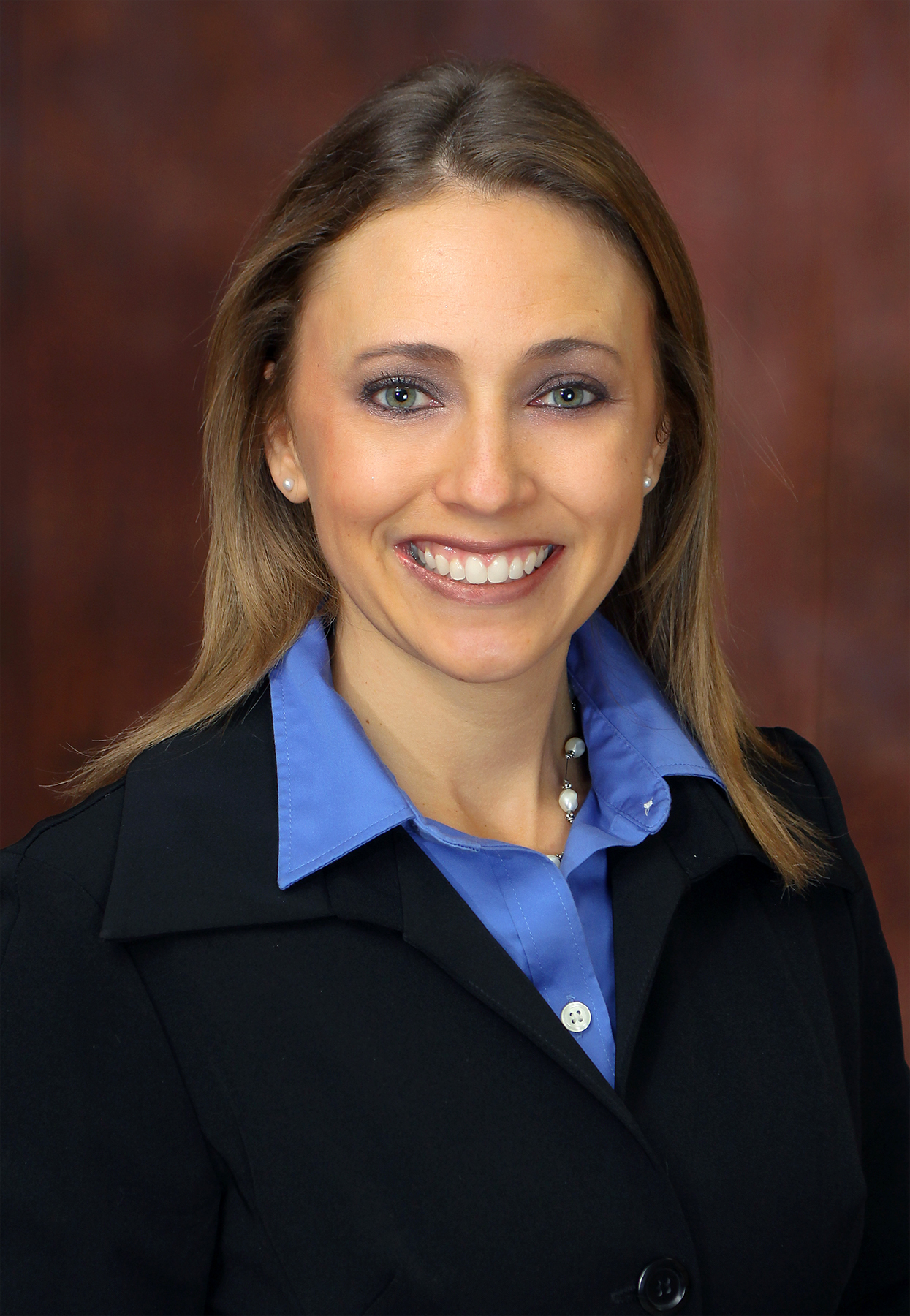 Bridget Ormond
Ms. Ormond is a Team Leader of Social Services for the Care Coordination department at Blessing Hospital. Ms. Ormond has worked for Blessing Hospital for over nine years. In her current position, Ms. Ormond assists with the development of the Outpatient Care Coordination Department, which is located in the ambulatory care setting. Ms. Ormond supervises and provides clinical guidance to six behavioral health, three social service and one referral navigator staff members. She also carries a caseload of patients in which she sees all patients who are referred for our outpatient pain clinic and whom have been referred for behavioral health needs. Ms. Ormond's professional experience includes over fifteen years of experience working in the Social Services/Healthcare field. She holds a Master Degree in Social Work, a Minor in Law Enforcement, a Clinical Social Work License and a Certification as a Case Manager.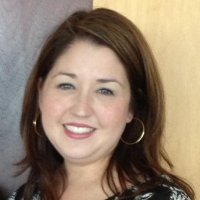 Allison Sepulveda, MPH, MA
Allison Sepulveda is the Population Health Performance Improvement Consultant at BlueCare Tennessee, an independent licensee of the BlueCross BlueShield Association. BlueCare is a Statewide Medicaid managed care organization serving 580,000 members across Tennessee. Sepulveda is responsible for monitoring Population Health program performance, developing contractually required reports and analyzing trends in key performance indicators. She participates in the development and implementation of new programs and maintaining documentation to ensure quality standards are met. Sepulveda is well versed in the application of evidence-based practices in community settings, health disparities, infant mortality, smoking cessation, and health communication. Sepulveda has 17 years of combined experience in academics/clinical trials and Medicaid managed care. She holds a Bachelor of Science in Business Administration from Samford University, a Master of Arts in Counseling from the University of Alabama at Birmingham, and a Master of Public Health from Virginia Commonwealth University.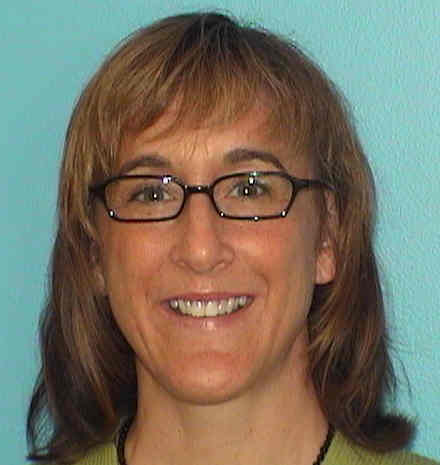 Robyn Skiff, MSA
Robyn Skiff, MSA - Care Coordination Implementation Specialist. Robyn came to OneCare with experience in Patient Centered Medical Home practice management as well as administration in Skilled Nursing Facility, Assisted Living, Independent Living and home health settings, including program start-up. Robyn's most recent position prior to joining OneCare was with the University of Vermont Medical Center doing Blueprint program coordination and project management.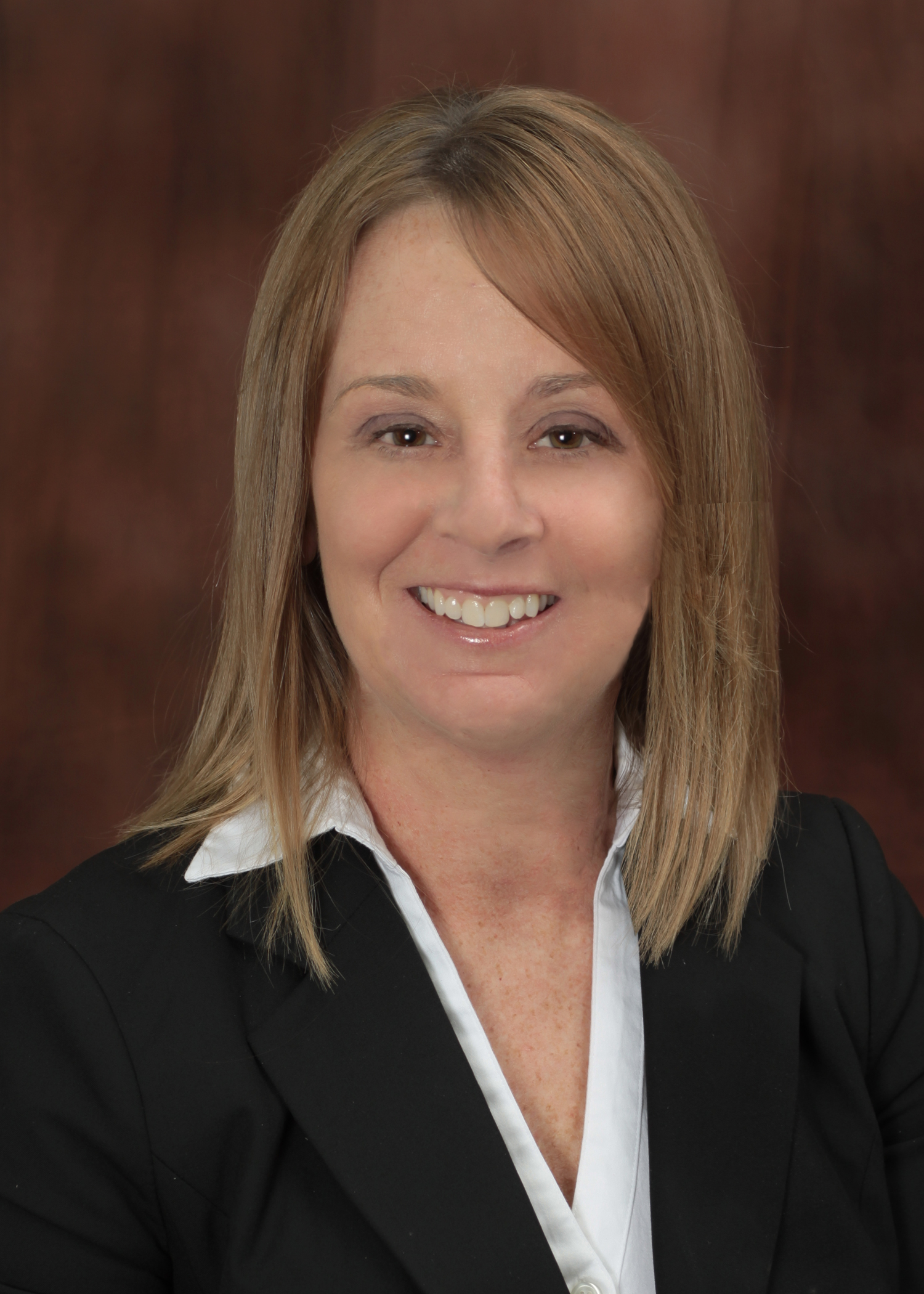 Julie Shepard, BS, MS
Julie Shepard, BS, MS: Ms. Shepard has worked at Blessing Health System for eight years and currently serves as the Director of Care Coordination. In this position, she is responsible for developing, implementing, supervising, and evaluating a care coordination program consisting of twenty seven employees dispersed throughout outpatient and inpatient sites within the health system. Prior to this position, Ms. Shepard served as the Director of Health Promotion at the Adams County Health Department for nineteen years. Her professional experience includes over 25 years of experience including: supervisory responsibility for employees; grant management and integration; outcome evaluation; community assessment and planning; coalition building and development; health education programming; program evaluation and data analysis. Ms. Shepard holds a Bachelor of Science degree in Public Health Administration, a minor in Business Management and a Master of Science in Community Health Education.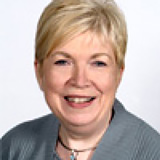 Connie Sunderhaus, RN-BC, CCM
CXJ Consulting
Connie is a clinical professional whose focus is educating and supporting the practice of Case Management. As a consultant to variety of clients, projects include responsibility for the development of new clinical programs and the required updates to existing programs to address needs for meeting accreditation standards. Previous clinical experience includes case management, patient education, business development and home healthcare. Connie is an active participant in activities that support care coordination and patient advocacy through professional organizations, public policy and community organizations.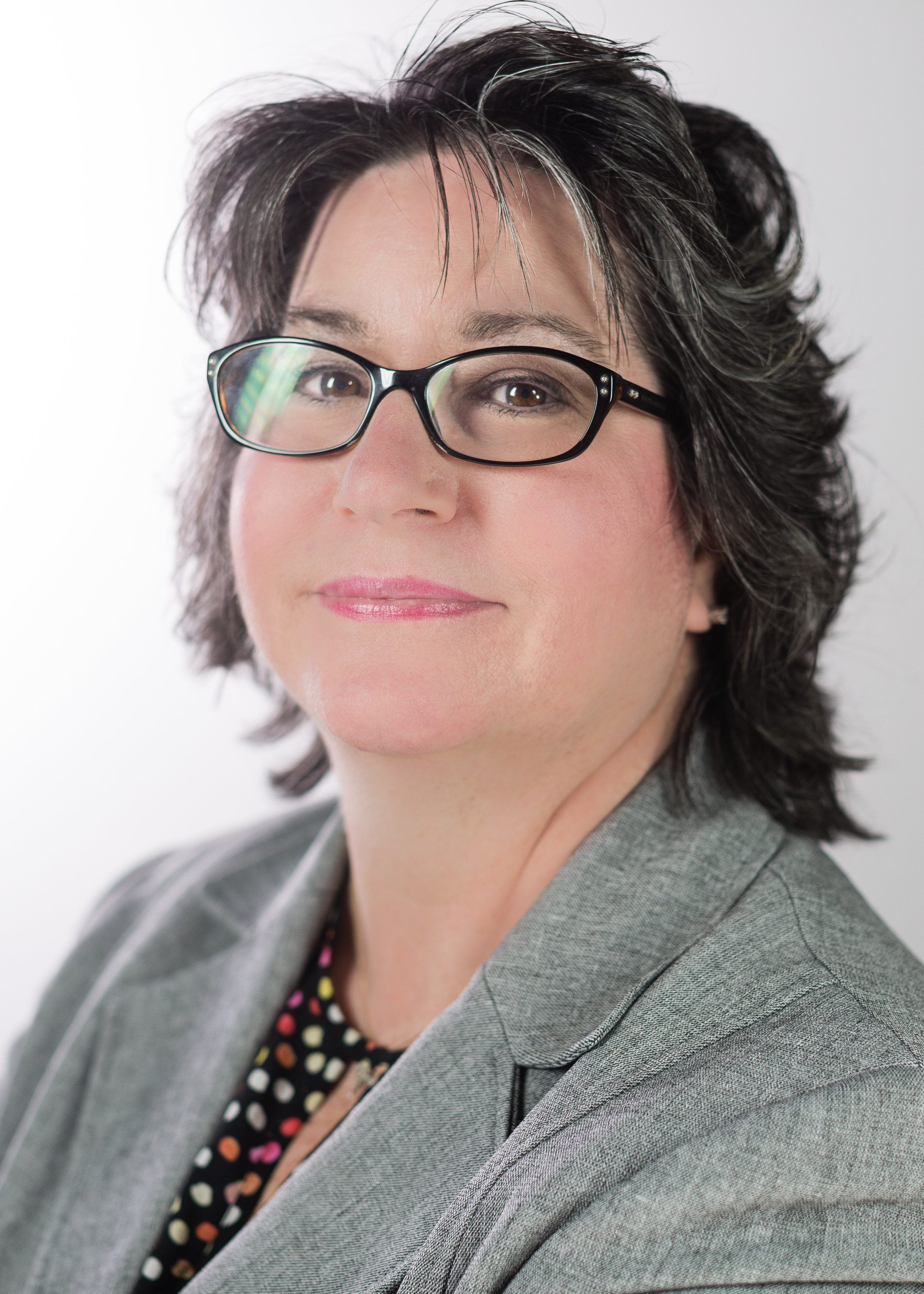 Roanna Williams RN, CCM
Roanna Williams is Manager of Population Health Case Management at BlueCare Tennessee, an independent licensee of the BlueCross BlueShield Association. BlueCare is a Statewide Medicaid managed care organization serving 580,000 members across Tennessee. Williams is responsible for the Population Health programs of Complex Community Care, Transition of Care, Health Risk Management, Social Work Care Coordination, Medicare Improvement for Patients & Providers Act (MIPPA) and Department of Intellectual and Developmental Disabilities (DIDD) Care Coordination. She also ensures program compliance with the Division of TennCare Contract Risk Agreement and National Committee for Quality Assurance (NCQA). Williams has served in various case management roles at BlueCross BlueShield of Tennessee for both Commercial and Medicaid during the past 19 years. She is a Registered Nurse with over 35 years of experience and is a Certified Case Manager and is intensely dedicated to the BlueCare member population in meeting their medical, behavioral and or social needs.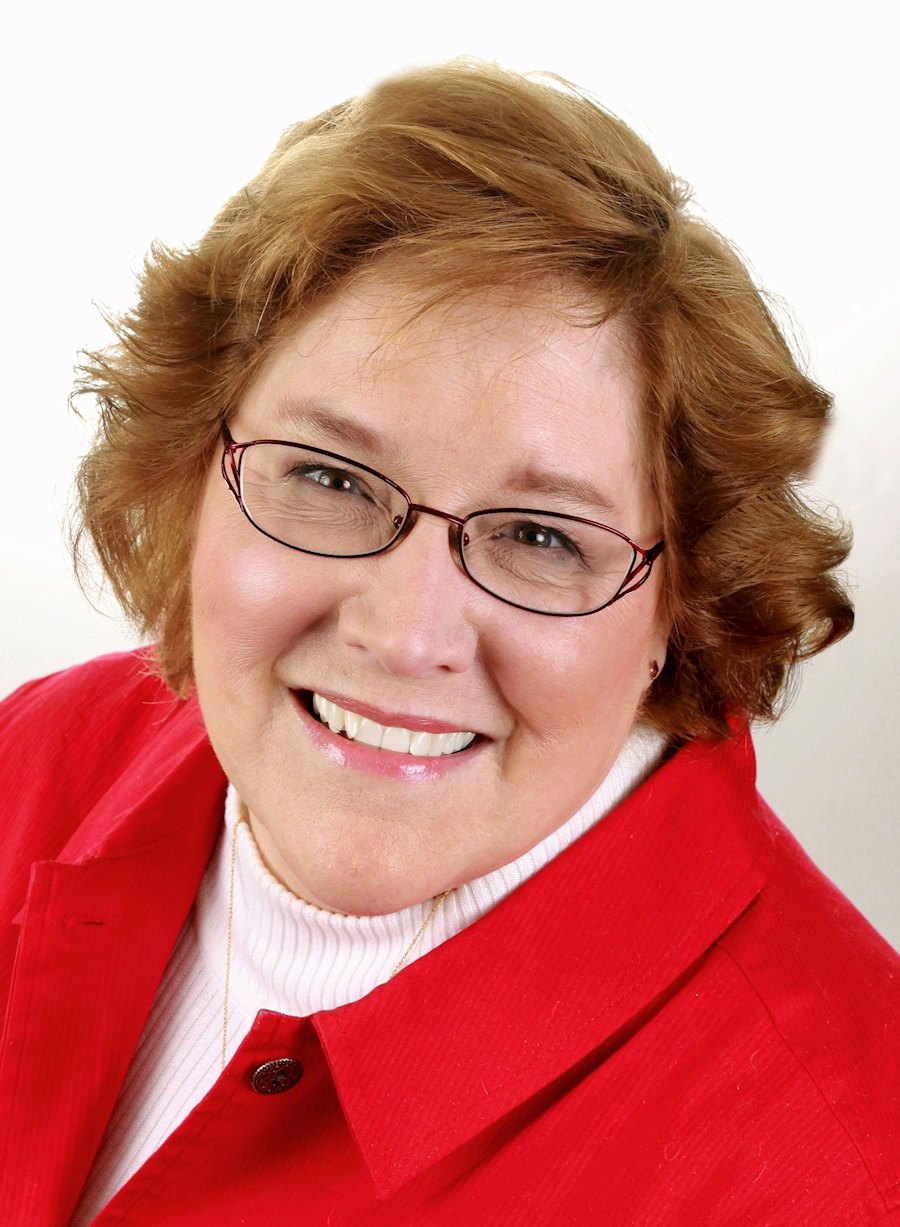 Trisha Torrey, Founder and Director of The Alliance of Professional Health Advocates
Trisha Torrey, Every Patient's Advocate, is an expert in patient empowerment and patient advocacy. She has written several books about patient and health advocacy. She is the founder and director of AdvoConnection.com, The Alliance of Professional Health Advocates and DiagKNOWsis Media. Prior to beginning her patient empowerment and advocacy work in 2004, Trisha was owner of IntegriMark Communications, LLC, a marketing consultancy that focused on moving small businesses to the Web. She began her marketing career in 1985 after an eight-year classroom teaching career.
Trisha holds a Bachelor of Science degree from Bucknell University (Pennsylvania) and a Master of Science degree from Elmira College (New York), both in education. Her misdiagnosis, the impetus for her patient advocacy work, draws curiosity from her readers and listeners.
Suzanne J. Friscella, PA-C, MS
TSuzanne J. Fiscella, PA-C is a practicing Physician Assistant in Ft. Myers, FL. She is author of The Patient Best® Medical History Book, The Patient Best® Self Advocacy Course and The Patient Best® Professional Advocate Course. She is owner of Patient Best®, LLC and a founding Board Member of The Patient Education Movement, Inc, a non-profit organization to help patients gain access to care.
At age 50, she returned to school to pursue a Master's degree in Physician Assistant Studies at the University of Kentucky. After years in Family Practice, Internal Medicine and Emergency Medicine, she re-entered the education arena as a professor in the PA program at the University of Kentucky.
Frustrated by the lack of transparency and communication between patients and their physicians, Suzanne began teaching and coaching patients on the need to advocate for themselves and their loved ones.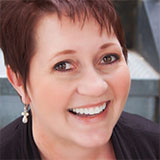 Connie Zeller, BA, CPC, CCS-P
Director of Education, DecisionHealth
Connie Zeller is the Medical Practice Director of Education with H3.Group. She has spent over 30 years in the healthcare industry in a variety of diverse roles including compliance, patient engagement, customer service, and payer-based training. She previously served as the ICD-10 implementation project manager for the compliance department at PEHP (Public Employees Health Plan). Throughout her career she has worked with several diverse departments as the director of member services including benefits administration, case management, provider relations, customer service, medical claims processing, training, sales and marketing. She has also worked with outpatient pharmacies as a certified pharmacy technician. With her CPC and CCS-P, Connie provides medical practices with timely and valuable resources to improve revenue streams and processes.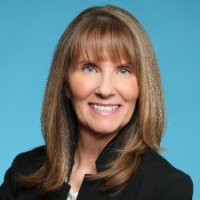 Diane Creal
Diane Creal, RN, MS is the Director of Complex Care Coordination at Cook County Health & Hospital Systems (CCHHS) where she implements innovative and cost effective community-based care delivery models and employs novel approaches to improve the health of vulnerable populations. Prior to joining CCHHS, Ms. Creal formed IncisiveCare, a certified woman owned consulting business, to work with hospital leaders, provider networks, and associated health care providers in addressing existing fragmented health care delivery and the ever increasing disconnect between the point of care and the transitional stages that follow. Most recently, Ms. Creal also held the roles of Chief Nursing Officer for Care Coordination Programs and Vice-President of Care Management and Operations for Community Health Solutions, where she led the implementation of and oversaw the Lurie Children's Hospital Care Coordination Entity (CCE) and the formation of the CCHHS County Care program for care coordination.